Media Release
*** New Music dropping***
 on
 August 8th at 6:55am 
After many years of special requests, finally the latest Carolyn Harding single "More Memories" will be available on all digital platforms. 
This sassy independence anthem features the poetic freestyle lyrics of Ricah, served over a hot bed of belted memories straight outta the Paradise Garage. Carolyn's fresh vocals capture the original dance floor vibe with all the energy of the 80s, while Ricah's raw realness brings it up to right now. The track, produced by Martinez Kelley and Fro Organix both of Richmond VA, is a non-stop thumper and head bopper that will make OG's want to reach for the baby powder. 
DJ's check your inbox for the radio version (4:42) promo, if you didn't get yours hit me up…
Extended versions and remixes coming soon!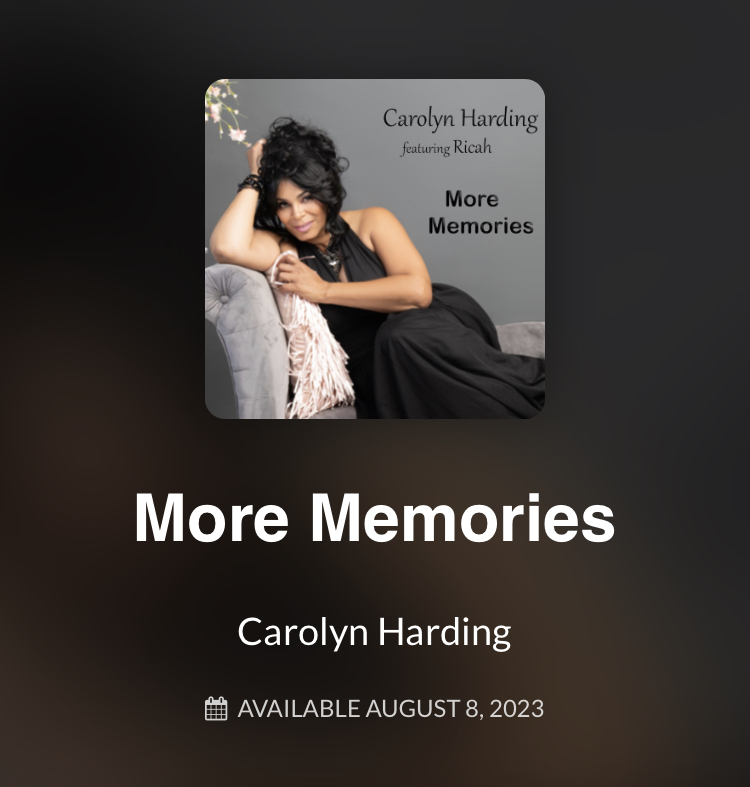 "I appreciate all the support over the years. Cheers to house music and to the DJ that kicked it off for me in the 80s, DJ Larry Levan! Happy Heavenly Birthday, this one is for you……" 
Carolyn Harding, August 2023